New Bardstown Care Clinic Schedules Open House for Members
August 4, 2022

The 2022 BluMine™ Health Walk & Roll benefiting Kids Center for Pediatric Therapies
October 22, 2022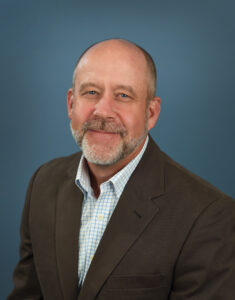 Michael founded Alternative Health Solutions, LLC (currently operating as BluMine Health, LLC) in 2014 to provide employer solutions to employees' health while creating employer savings through Direct Primary Care (DPC). His previous entrepreneurial endeavor was President of AIS Benefit Concepts, a healthcare risk management and benefits consulting firm where he focused on healthcare modalities and financial efficiencies helping clients build better strategies, creating healthier results and plan cost reductions.
Today, Michael supports BluMine's clients with quality primary care access and promotes financial efficiencies. BluMine's proven track record for impacting health plan costs is a direct reflection of their care delivery. Operating twelve exclusive concierge clinics, advocacy involves a model that eliminates co-pays and deductibles. Currently their DPC footprint is located throughout Kentucky and Southern Indiana. Employer clients pay a capitated flat monthly fee per employee that covers services for employees and their dependents. BluMine serves its clients seamlessly by working independently from the traditional third-party payor health insurance industry.
BluMine offers the advantage of lowering healthcare costs. Deploying an exclusive nurse practitioner model, BluMine utilizes healthcare data mining, analytics and wellness plan integration. In 2019, BluMine established an exclusive alliance with Baptist Healthcare. The alliance creates specialty access. The process, a "White Glove" preferential referral program, was built specifically for BluMine's. members to connect with Baptist Health specialty physicians and establish appointments within 48 hours.
For more information on BluMine Health and how it can work for you, go to www.bluminehealth.com or call Michael Dees at 502-384-1917 Ext. 502.