---
34 million Americans have diabetes and another 88 million have prediabetes—a number that only gets more dire when you consider its associated health care price tag of $327 billion. Today, diabetes causes more deaths than breast cancer and AIDS combined. Diabetes isn't a disease—it's an epidemic.*
There are three types of diabetes, Type 1, Type 2 and Gestational diabetes. In Type 1 diabetes, the body does not produce insulin. Type 2 diabetes is the most common form of diabetes—and it means that your body doesn't use insulin properly. Type 2 diabetes is manageable. Gestational diabetes occurs during pregnancy. There is no know reason as to why it occurs but it is manageable.*
When it comes to prediabetes, there are no clear symptoms. This is very important because before people develop type 2 diabetes, they almost always have prediabetes—blood sugar levels that are higher than normal but not yet high enough to be diagnosed as diabetes. You may have some of the symptoms of diabetes or even some of the complications.*
---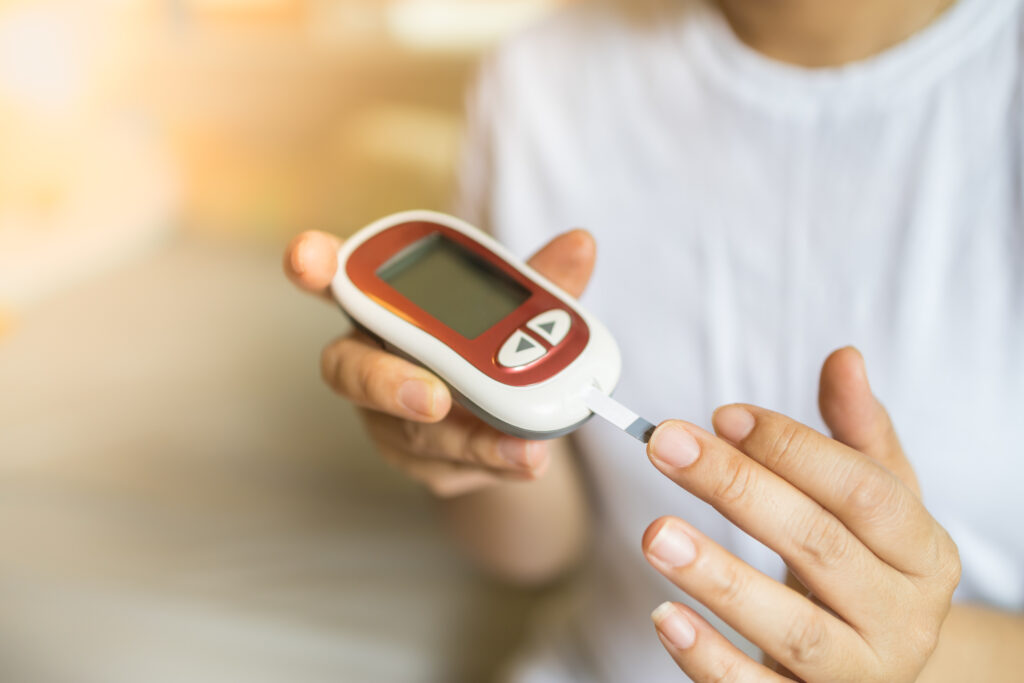 Even if you are pre-diabetic there are some factors that can lead to type 2 diabetes and even heart disease.
Factors that can increase your chances of having prediabetes:
Ages 45 and older
Black, Hispanic/Latino, American Indian, Asian American or Pacific Islander ethnicities
Parent, brother or sister with diabetes
Overweight
Physically inactive
Have high blood pressure or takes medication for high blood pressure
Have low HDL cholesterol and/or high triglycerides
Had diabetes during pregnancy
Diagnosed with polycystic ovary syndrome
There are many types of drugs that can work in different ways to lower your blood sugar. Sometimes one medication will be enough, but in other cases, your doctor may prescribe a combination of medications.*
Talking to your doctor to understand what is being prescribed and how it works can be helpful. Schedule an appointment at your local BluMine Health clinic today to get your A1C checked! We can help you manage your diabetes and improve your health!